Highway Two Storage
Up to this point, Highway Two Storage is the nicest self storage facility I have seen.  The facility is large and well kept.  Their Boat Storage and RV Storage are second to none.
This site was a medium sized build with around 20 pages of content.  Many of the pages are not obvious because they were built specifically to help attract business. At this time Ads do not look like they will be necessary.  The website, google + and Facebook accounts were started from scratch and appear to be responding well with respect to organic SEO.
Site Features:
Mobile Optimized
Call to action buttons for mobile and desktop
Reusable data tables
Contact information
Paypal payment options
Automatic monthly payment options
Extra SEO optimization (Pages created specifically to pull in users)
Integrated contact/quote forms
@doamin email
Linking with facebook and google +
Google Business Profile
Google Analytics
Google Webmaster tools
Event Tracking. (We track when people make calls or send mail through the site)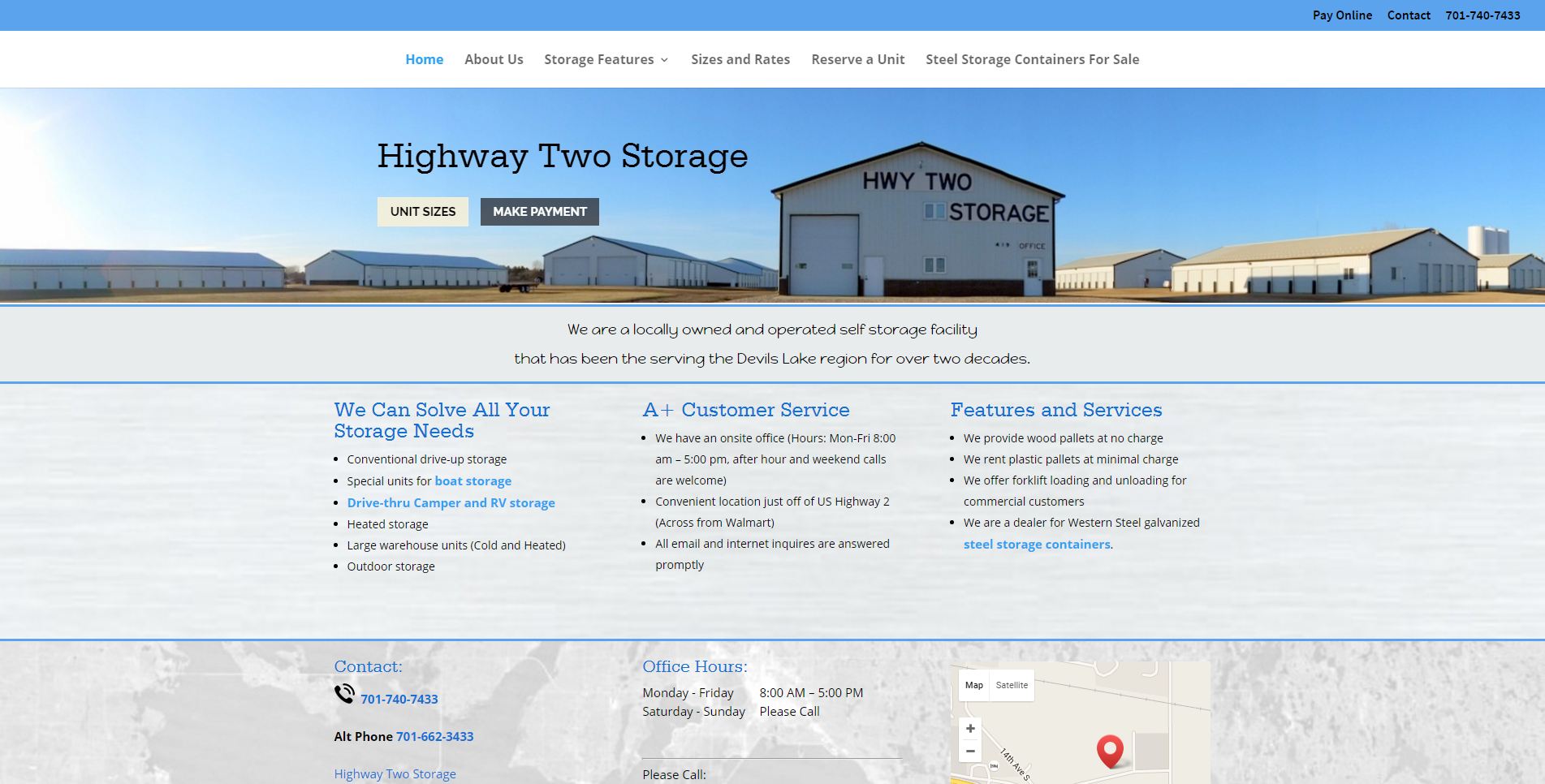 About Dirt River Design LLC
Dirt River Design is a web design and development company that serves Grand Forks, Devils Lake, Grafton, Crookston and surrounding areas. We specialize in helping companies move their business and advertising online. If you have been thinking about getting a website or need an update please give us a call.