Organic SEO Services in Grand Forks, ND
Organic Search Engine Optimization is how you get your website on the first page of google. Most people do not search past the first few lines of results. If you have good organic SEO, you will be able to reduce the amount of money you spend on advertising. People will be able to find your business and you will be an authority on the topic in their eyes.
Still With Me?
Although things have changed a lot in the last few years, search engines basically read the text content on your pages. Unless tagged properly the things that make a website look nice are largely ignored by search engines. You have to think about designing your site both for customer and search engines.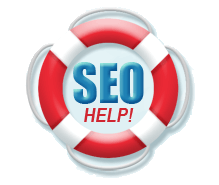 Customers
Content – Your customers are concerned with how easy a page is to use. Does it get them to where they want to be?
Graphics/Scripts – Having a nice looking site helps keep your users engaged and makes them believe you are an authority in your industry which translates to more sales for you.
Linking – The link mesh needs to  get your customers where they want to be quickly and get them to stop searching.
 Search Engines
Content – You want to have well constructed concise sentences that are talking about the topic you want to show up in search for.
Graphics/Scripts – Graphics and scripts looks nice but they affect load time.  Search engines penalize you if your site loads slow or if it causes content errors across different devices.
Linking –  Your site needs to be linked together like a mesh so the search engines look at everything. Properly tagging a site map will also help. 
How can I help you with SEO?
I'm not about gimmicks and do not promise miracles.  I will take a look at your competitors and do everything in my power to beat them. When I started online, I made most of my money competing against much larger companies, and I've made a habit of beating them.    
I have helped clients get to the first page of Google, Yahoo, and Bing for competitive keywords.  Here are some of the tasks that I'll do to boost your rankings:
Rebuild your website – I fix technical issues with your site and make it easier to use. If you page is poorly coded or hard to use google can tell than they will rank you lower for it. 
Tweak your content – Search engines read text, not images.  If you are using images for information you need to tag them properly to tell the search engine the same information.  
Set up your local listings – This is absolutely critical to local businesses!  We will correct and add information that will help your business stand out.   Google Places, Bing Local Listings, Local Yahoo Directory, Yelp are a few of the places that we can setup a local listing for your business.  These local listings also offer an inbound link back to your site.