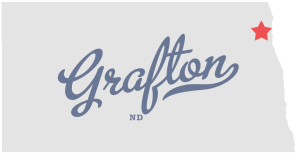 Dirt River Design is located in Grand Forks and offers web design in Grafton, ND. Our websites our built such that you can changes yourself, but most of the time changes are including in hosting. We use WordPress as a content management system because it is easy to update and customers do not have much trouble with the learning curve. Traditionally, WordPress is known as a blogging platform, but in the right hands it is a great option for small business websites and stores. 
Search Engine Optimization | Grafton, ND
If you need to rank against national competitors we have a methodical approach to analyze their websites, and will figure out ways to beat them. We don't claim any gimmicky system to get you to the top with Search Engine Optimization (SEO). The reality is that it always takes three to six months to start ranking for search traffic organically. We have experience in making site rank nationally and locally.  We will also coach you on ways to help build your visibility.
Build A Website Grafton, ND
When we build a website for you we help you build or fix your online presence. We make sure you have control of your directory listings in google and facebook. We check to make sure that there is cohesion in everything you have posted publicly online.