How can we help you with SEO?
We are not about gimmicks and do not promise miracles.  We will take a look at your competitors and do everything in our power to beat them. Before Dirt River Design, Ben the founder of this company, made most of his money online through online advertising. Competing sites were often owned by large companies with significant advertising budgets, but in many cases we prevailed.  We have helped clients get to the first page of Google, Yahoo, and Bing for competitive keywords.  Here are some of the tasks that I'll do to boost your rankings:
Rebuild your website – A major ranking factor from 2014 forward has to do with the flow and structure of your page. If you page is hard to use google can tell than they will rank you lower for it.
Tweak your content – As stated on the previous page, search engines read text, not images.  We will place the keywords you want to rank for throughout your website, and make sure they are tagged so that search engines know they are important.
Submit your site to directories – Your site needs quality back links, and directories are one place to get them (This is much less important now than it was in the past)
Set up your local listings – This is absolutely critical to local businesses!  We will correct and add information that will help your business stand out.   Google Places, Bing Local Listings, Local Yahoo Directory, Yelp, and Kudzu are just a few of the places that we can setup a local listing for your business.  These local listings also offer an inbound link back to your site.
** If you are in a competitive market like online sales we will need to monitor your current site for awhile before we can start making changes.
Most of the time our new sites will out preform your competitors simply because we build the sites with SEO in mind and we check our sites with tools to make sure that they are compliant and well built in the eyes of the search engines.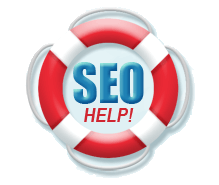 About Dirt River Design LLC
Dirt River Design is a web design and development company that serves Grand Forks, Devils Lake, Grafton, Crookston and surrounding areas. We specialize in helping companies move their business and advertising online. If you have been thinking about getting a website or need an update please give us a call.