Editing Button Text Color in WooCommerce on Divi 2.7.x
I ran across a little snag today while using Divi. The Divi button style editor seems to miss a few of the text colors in woocommerce. Text within my woocommerce buttons was appearing blue. I was unable to find any settings within Divi that provided the required changes so I had to hunt down the correct selectors and add them to my child theme. You should be able to add the same code to the Divi theme options and get the same result.
This seems like a silly problem to have.  I expect elegant themes will probably get this sorted out in an upcoming update.   I saw other people having similar trouble on the support forums.
I was fairly specific with the selectors so I didn't need to use !important.  If you haven't already customized a lot you probably shouldn't need !important either.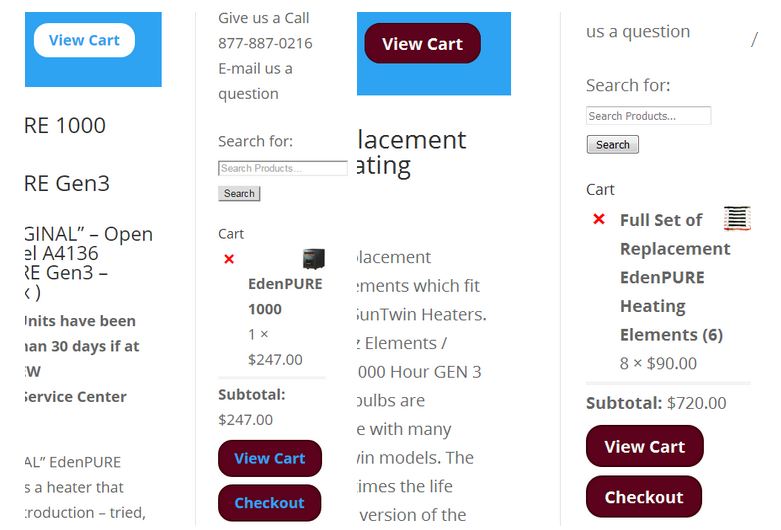 /*————————————————*/
/*–[Correct text color in Divi for Woo buttons]–*/
/*————————————————*/
.woocommerce-page a.button{
color: #ffffff;
}
.woocommerce-page.et_pb_button_helper_class a.button.alt{
color: #ffffff;
}
.woocommerce-page.et_pb_button_helper_class input.button{
color: #ffffff;
}
.woocommerce-message a.button.wc-forward {
background: #5c021c;
border: solid 1px #3d0007;
}