DIVI Remove White Space on Bottom of Blog Post
A bit of code to add to your child theme css to remove the white space at the bottom of blog posts when using full screen.
When using divi you may notice that you have white space between your footer and the bottom of your blog post.
(Note: this is just the bottom of the post it is not because the post is too short to fill the page. )  If that is your issue…

Typical post settings…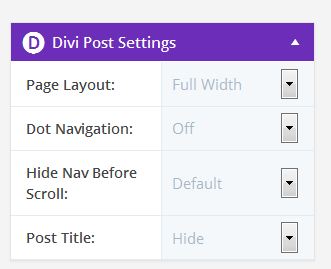 To remove the white space use the following code in the CSS in your child theme.  Please Note: I may have some other hard limits set so you may need to play with the exact px values a little.  The @media section deals with issues generated when DIVI switches to the hamburger menu.
/*—–Fixing bottom blog white space issue—–*/
.et_pb_post{
margin-bottom: -25px !important;
}
.single .post {
padding-bottom: 0px;
}
@media only screen and ( max-width: 980px) {
.single .post {
padding-bottom: 20px;
}
}

All better :)