Local business owners:  You may receive a call from 701-809-0477.   They will claim you are about to lose your google listing if you do not "fix" your information.  This is a blatant lie you will not lose your google listing.  The company is not affiliated with google and they are not "certified by google" to do anything.  To be honest, I was impressed with how well the individual on the phone could lie.  If I didn't fully understand the process I would have likely believed him.
Your business likely has a google listing.  I encourage you to claim your business within google's system.   If you claim your business it is more difficult for companies like this to manipulate you.
If you want help claiming your google business please feel free to give me a call.  In most cases I can explain how to do it in just a couple of minutes (for free).  If you are thinking about building or updating a website let me know. I do it all for you as part of the build.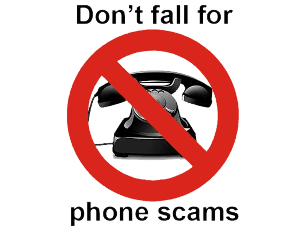 About Dirt River Design LLC
Dirt River Design is a web design and development company that serves Grand Forks, Devils Lake, Grafton, Crookston and surrounding areas. We specialize in helping companies move their business and advertising online. If you have been thinking about getting a website or need an update please give us a call.